Analog No More! 7 Reasons Why You Need to Switch to IP Video Surveillance Now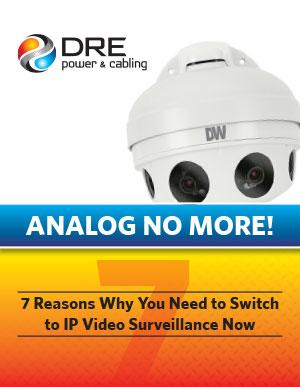 Analog technology is taking a back seat, and digital technology is slowly taking over. So the question from DRE to you is: Why wouldn't you consider shifting from analog to IP?
Technology is constantly moving forward and through the use of HD cameras, IP-based systems bring the inherent advantages of network storage to video surveillance as well as the overall storage needs of your business. Technological advances aren't slowing down, and that's why we think now is the perfect time for companies to break out of the legacy analog camera mold.